Nicoliosis
View Profile




Tail broke off; shedding issues?
Hello,

So I am completely shocked by what has happened and I feel terrible. When I checked on my uro last night, I noticed that his tail has snapped off. I will attach a photo once he wakes up, but basically the last two inches of his tail has broken off, but is still hanging by some, well tissue or old shed I guess. No blood. I noticed that he has been having issues shedding so I did some research, and all the sites/posts said not to interfere; no spraying, soaking or picking at the shed. So I didn't. Now I am assuming his shed cut off circulation to his tail, killing part of it and making it fall off. I noticed the last few rows of spikes on his tail were quite thin, but his tail also looked longer so I thought it might be growing and those were just new rows? I guess not?

Why would this happen? I will attempt to post pics on here of his setup, and the injury once he is out of his cave. Some husbandry details:

-kept on play sand with a DIY "background"
-majority of tank is around 85F, basking level ranges from 95F (farthest from the light) to 125-140F (directly under the light, depending on where I move the thermometer) --> These temps were just taken with a Zoo Med infrared thermometer.
-Reptisun 10.0 UVB bulb across entire tank, and inside the tank not on top of the screen
-diet includes mustard greens, collard greens, dandelion greens, spring mix, red leaf lettuce, red and green lentils, and sometimes bird seed, butternut squash, green beans, zucchini, carrot or whatever I have around the house. Recently his diet has mostly been mustard greens, collard greens and nasturtium leaves/flowers all from my garden, but I have been adding in some spring mix or red leaf lettuce every now and again. (I also have a bunch of bearded dragons, so my garden is not quite large enough to feed everyone.) As an example, today I have fed him mustard greens and young collard greens, with some shredded yellow zucchini and a sprinkling of Calcium + D3 (Zoo Med brand). I should note that he likes to dig through his veggies to get to the lentils or seeds, they seem to be his favourites. He also really likes nasturtium flowers.
-Zoo Med calcium + D3 on most meals and Zoo Med Reptivite every now and again
-No water provided or spraying
-He seems stressed out when being held, so we don't do it very often at all
-I'm probably forgetting things, feel free to ask.

Why would this happen? Is there anything I can do? Is it poor husbandry??

I should also mention that my boyfriend said that when he was touching the half-attached part of tail, the uro did not react at all, so it would seem as though it is not painful. I hope it isn't :(

I also find it weird that his tail seems to have elongated...like the remaining tail, the part still intact, looks like his regular tail size (before the perma-shed appeared on the tail and "elongated" it).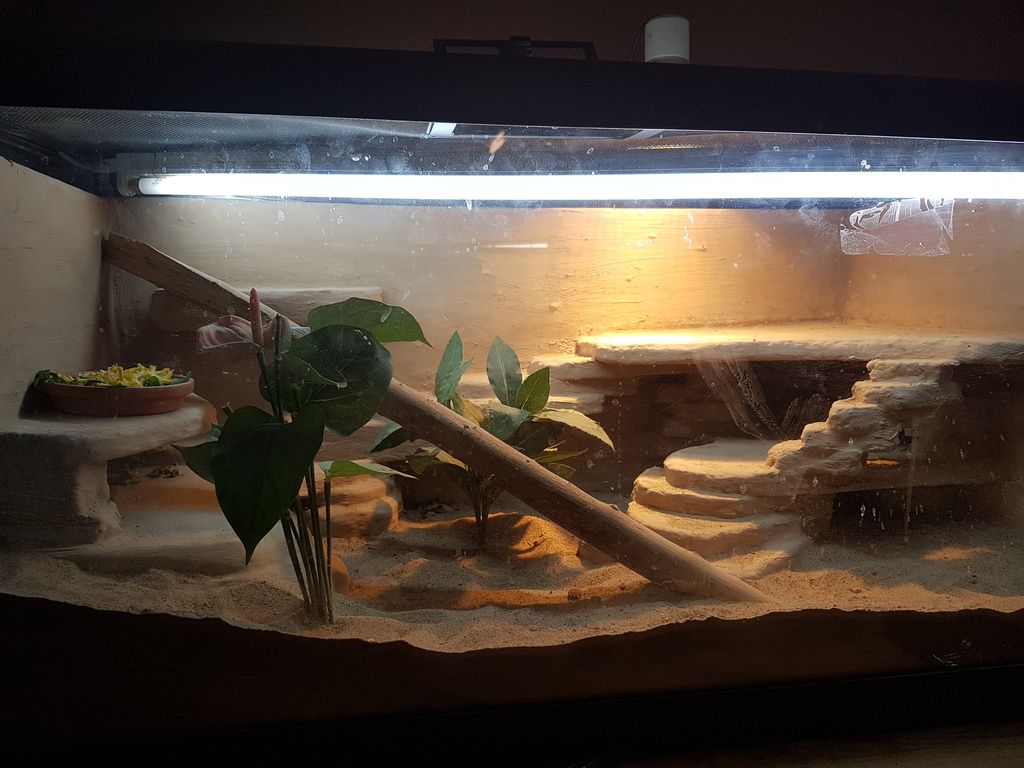 ">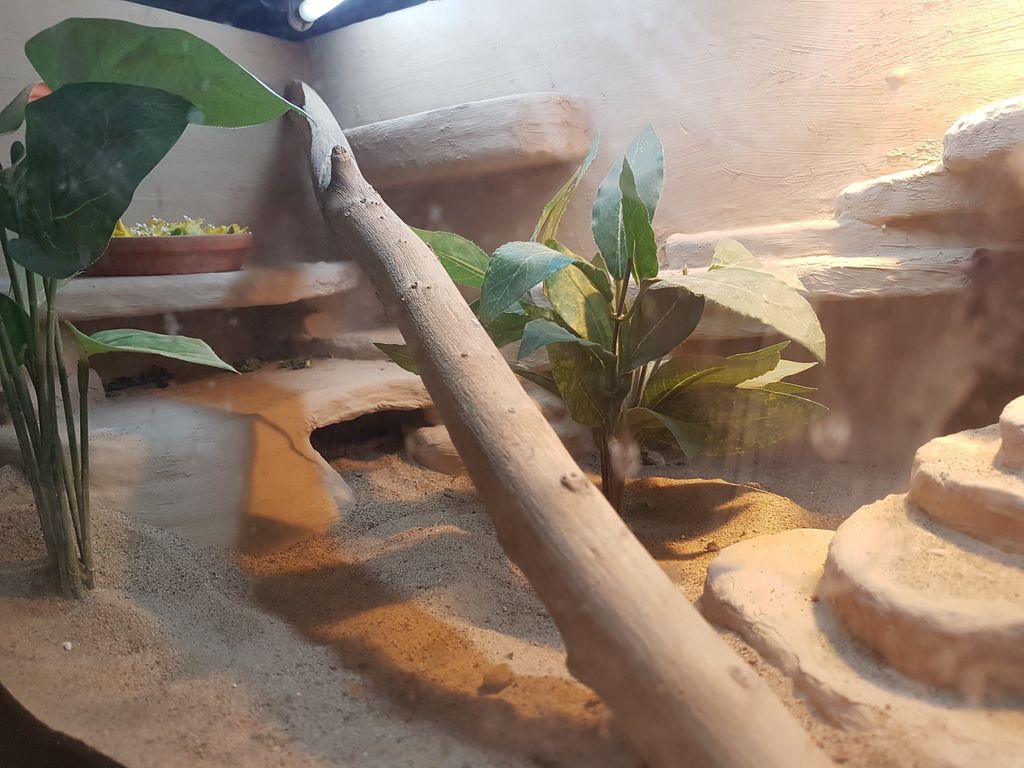 ">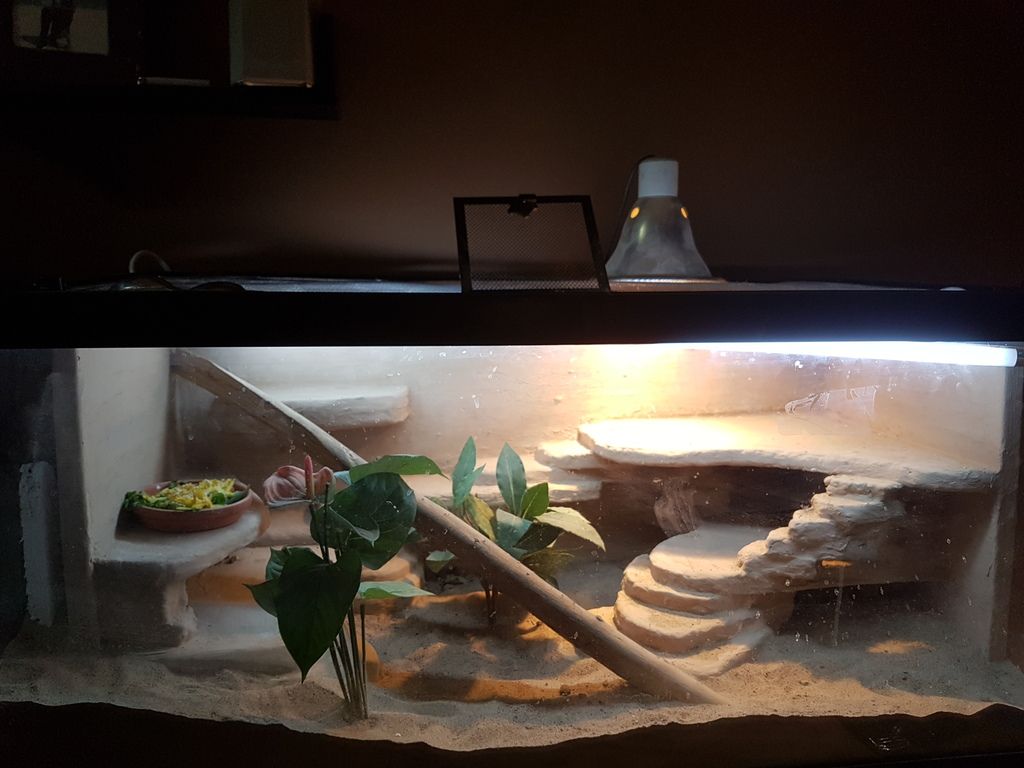 ">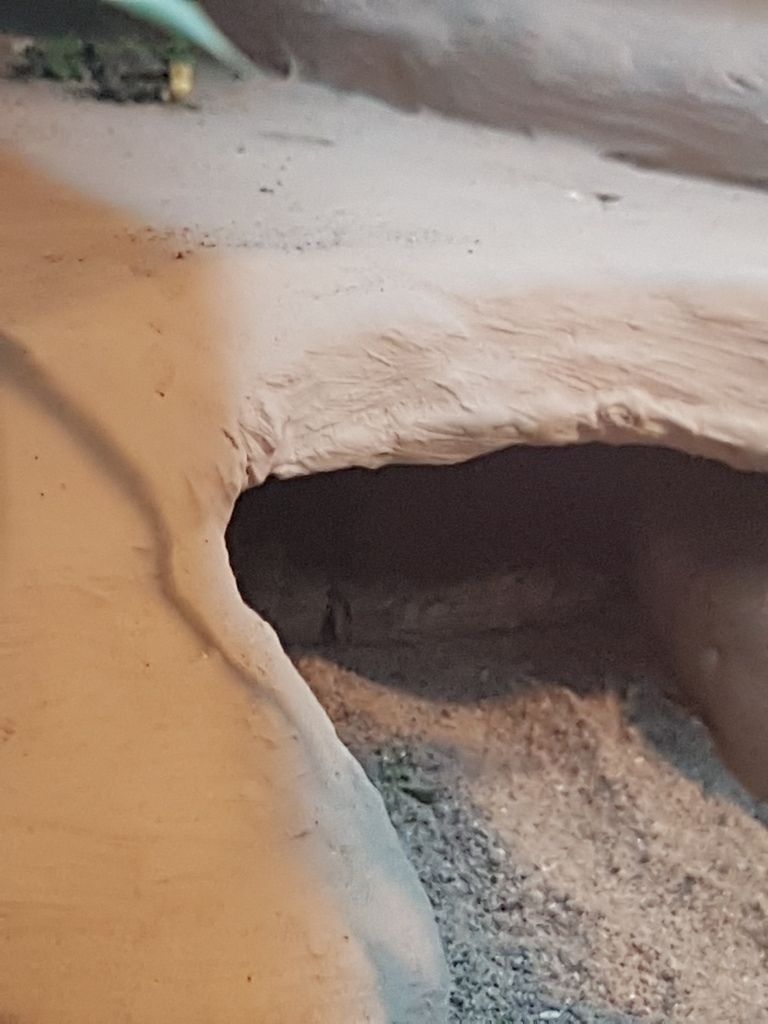 ">