TIMSNAKR
View Profile




Herping in the Torrance Barrens
I woke up early in the morning (6:00AM) feeling very tired. I got up, had breakfast, packed a lunch and got in the car. My dad and I left for Barrie, where we would meet some field naturalists to go herping. The destination: The Torrance Barrens. After a 2 and a half hour drive from my house we got to the Barrens, and it was a beautiful day, with not a single cloud in the sky! We set out on the trails and after about two minutes the leader, Peter, caught a water snake in some bushes.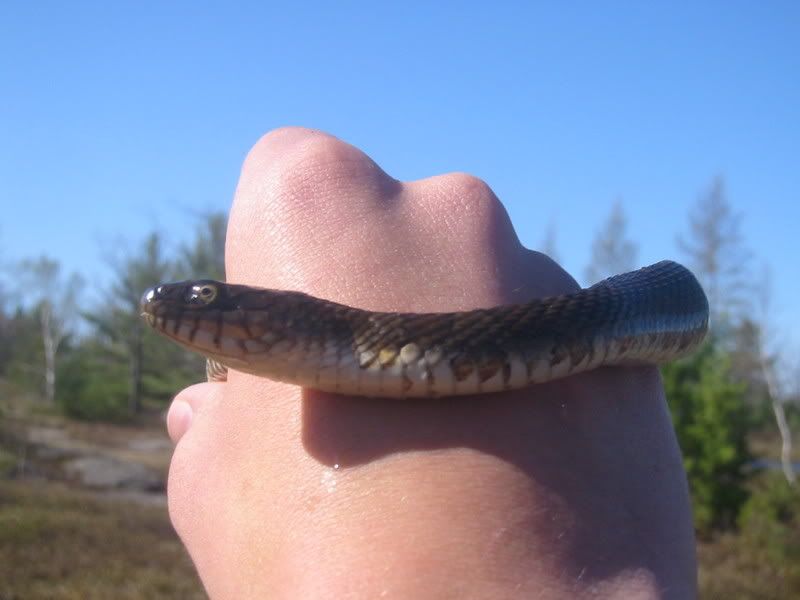 We continued on, flipping rocks as we go, and I was the first to find one of many five lined skinks we would see that day.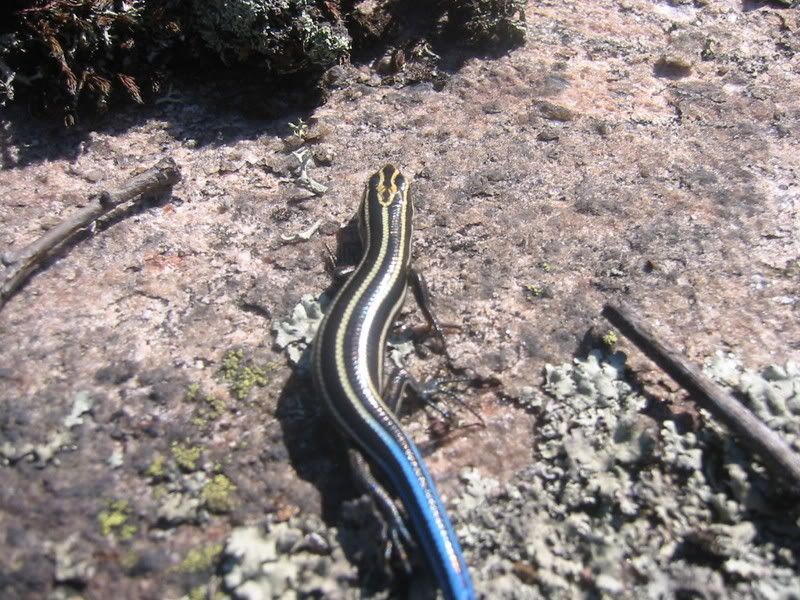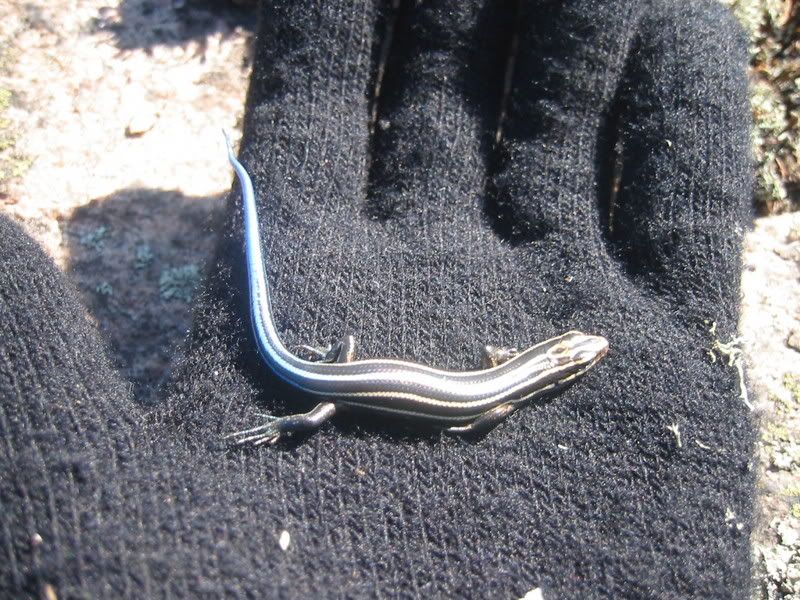 There were tent caterpillars in about half of the bushes we saw.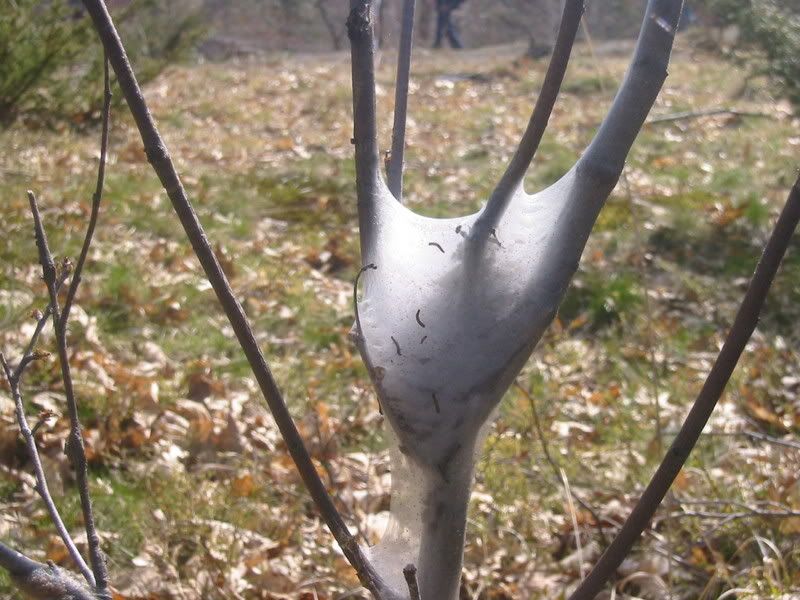 We started to find many red-backed salamanders and some were in the lead-backed phase.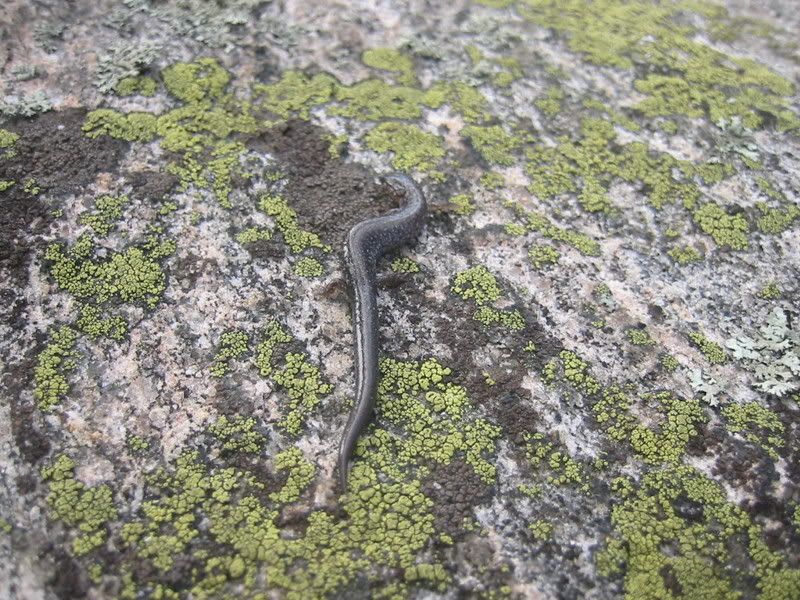 After flipping many rocks, the second snake was found, a smooth green snake.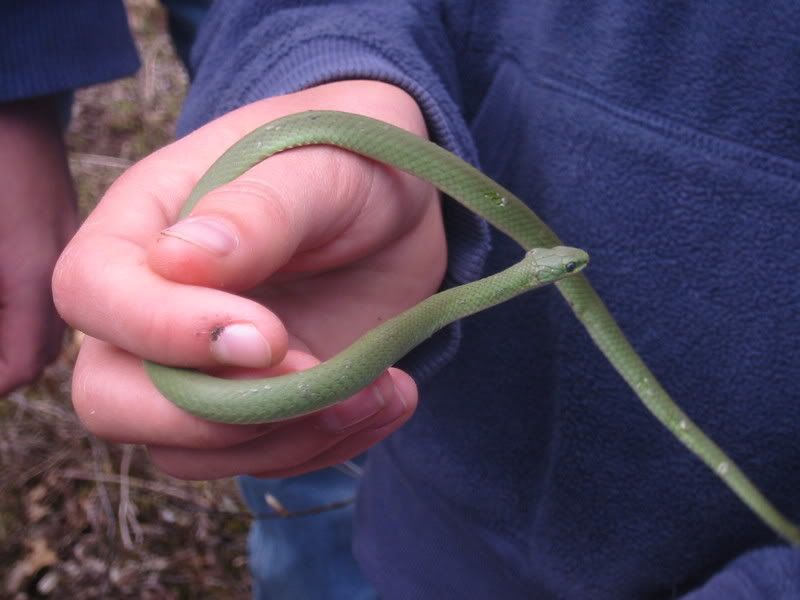 I found a huge rock, decided to climb it, and posed for the cam.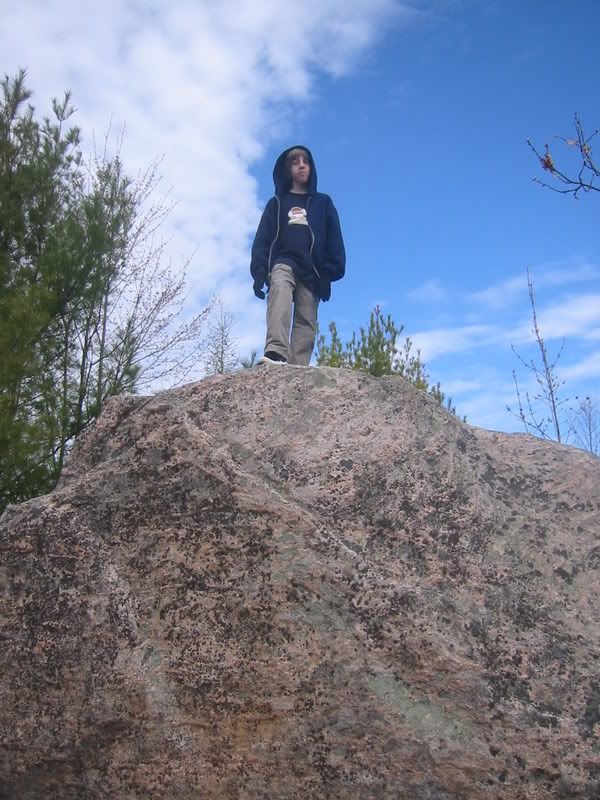 Next snake found, was a juvenile eastern garter snake with a abnormally large amount of red pigment.


Here is a habitat picture.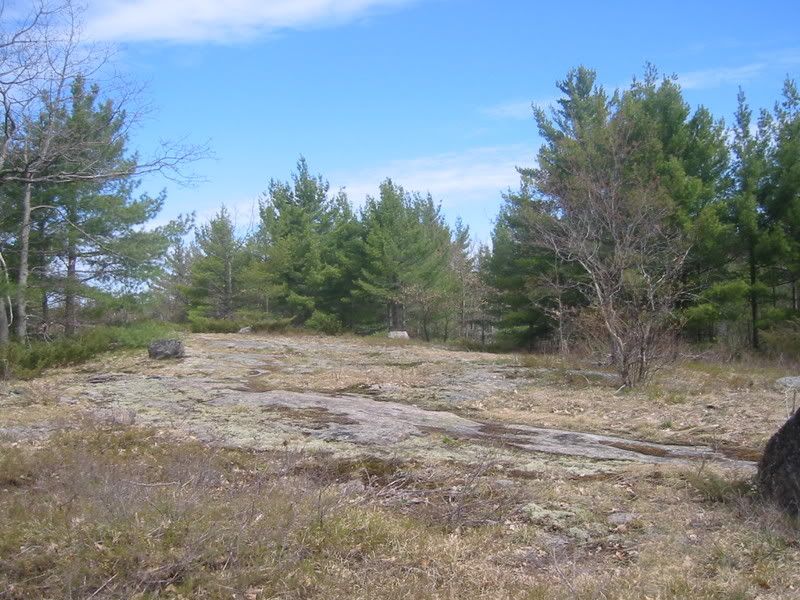 Many painted turtles were seen basking, and this American toad was also found.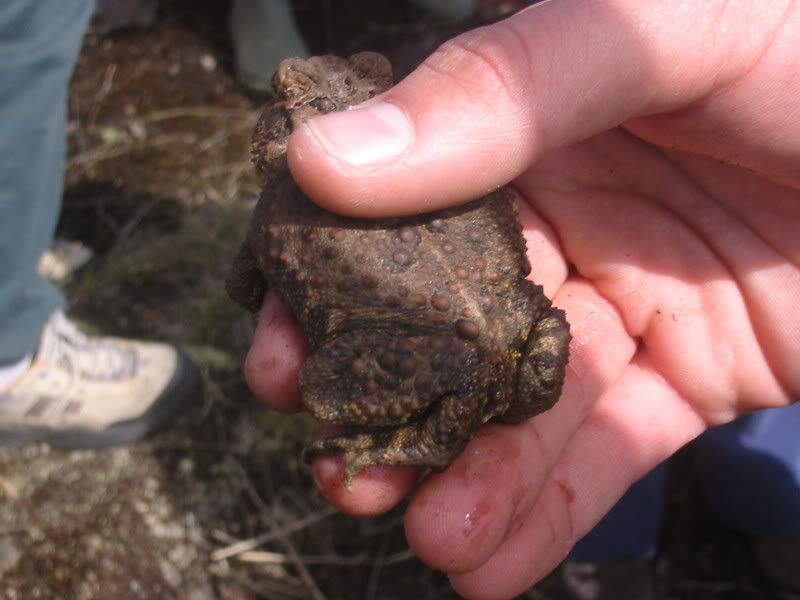 Another Smooth Green Snake was found.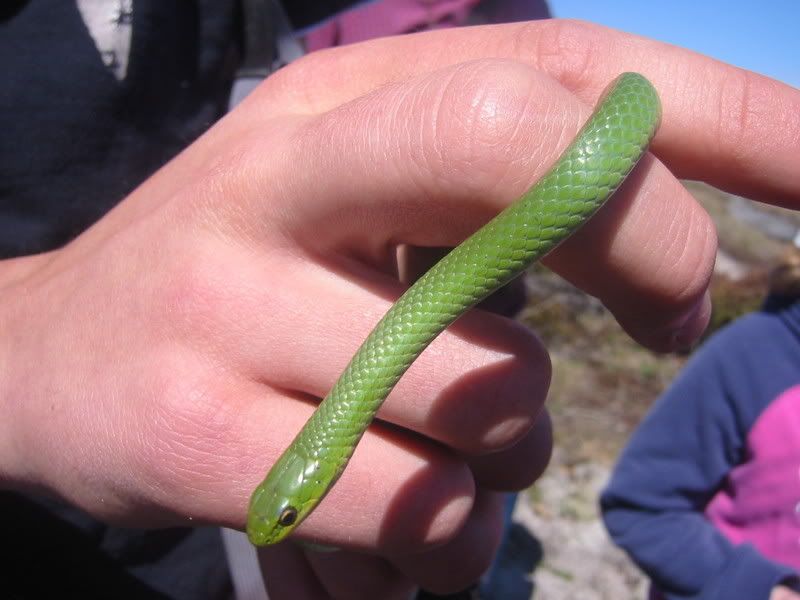 We got back to the cars for lunch and then headed out again. On the side of the road, there was a small shallow river, and just sitting there, was this large Blanding's turtle.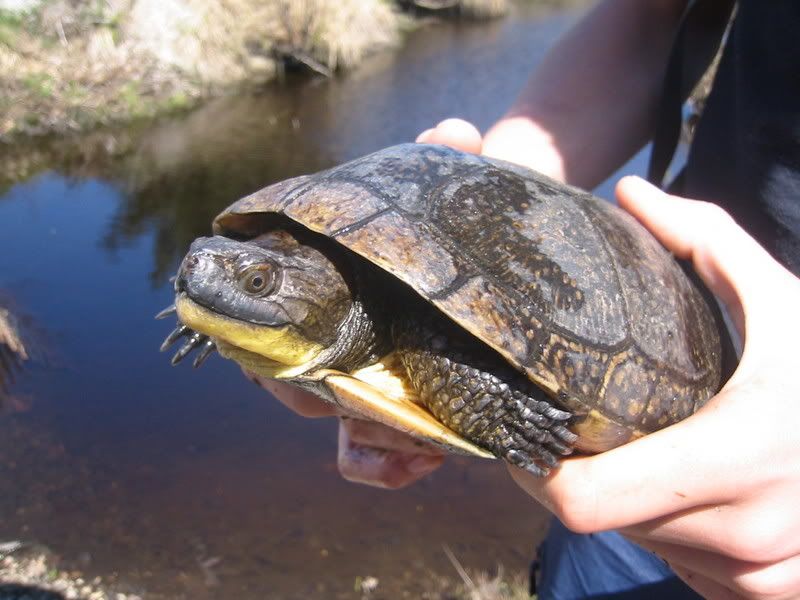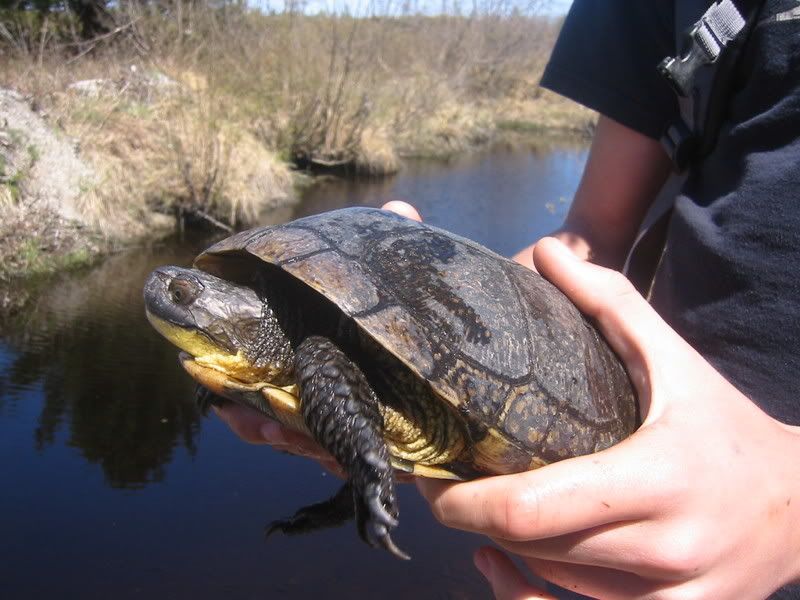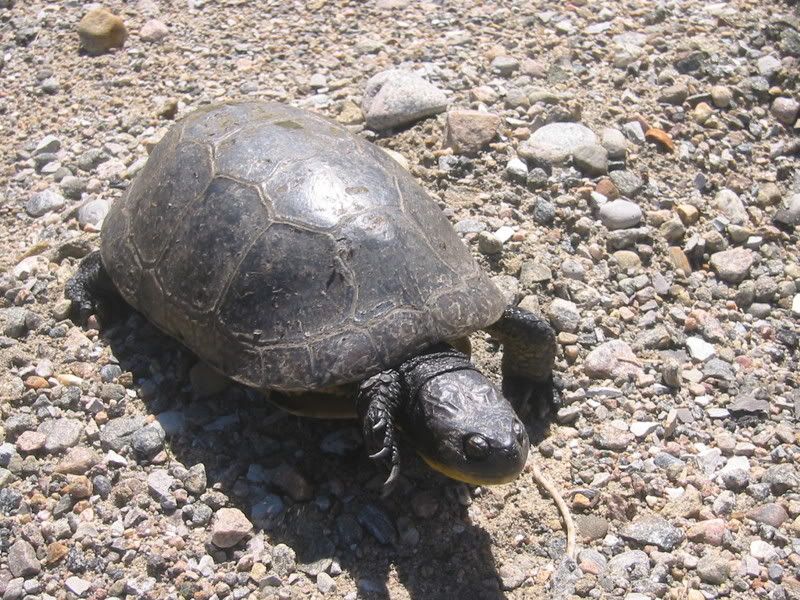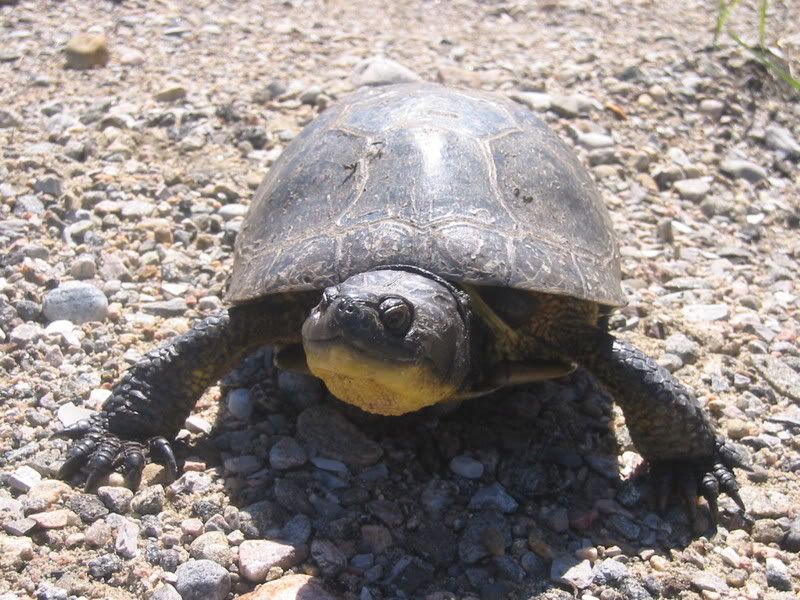 Next snake found was this juvenile northern water snake.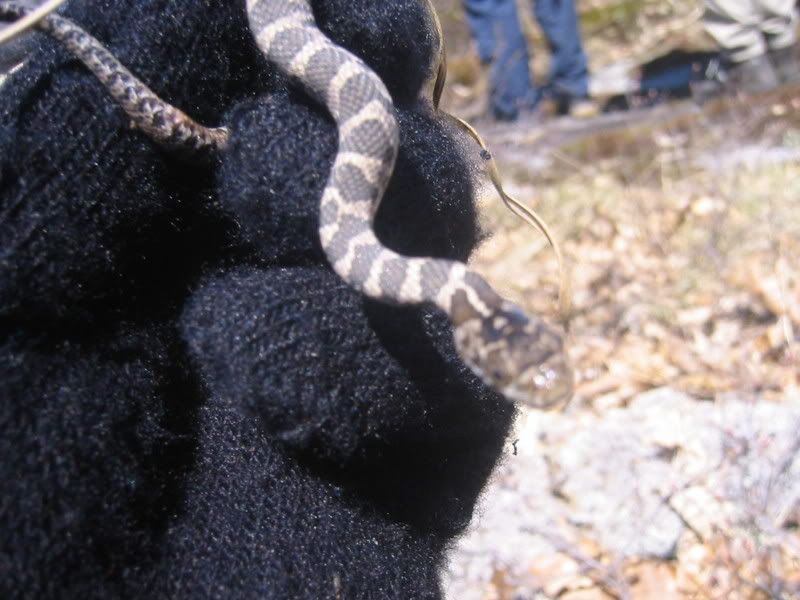 This was the only northern ringneck snake found, and it was found by me.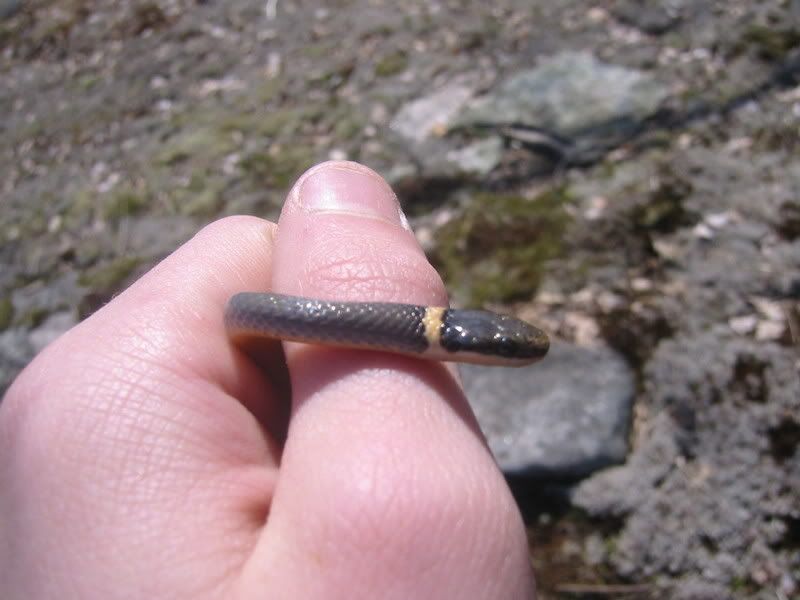 Another habitat pic.


Smooth green snakes started appearing on the path, we found two just sitting right in the middle of the trail.


A third habitat shot, with a good pic of a beaver dam.


A green frog.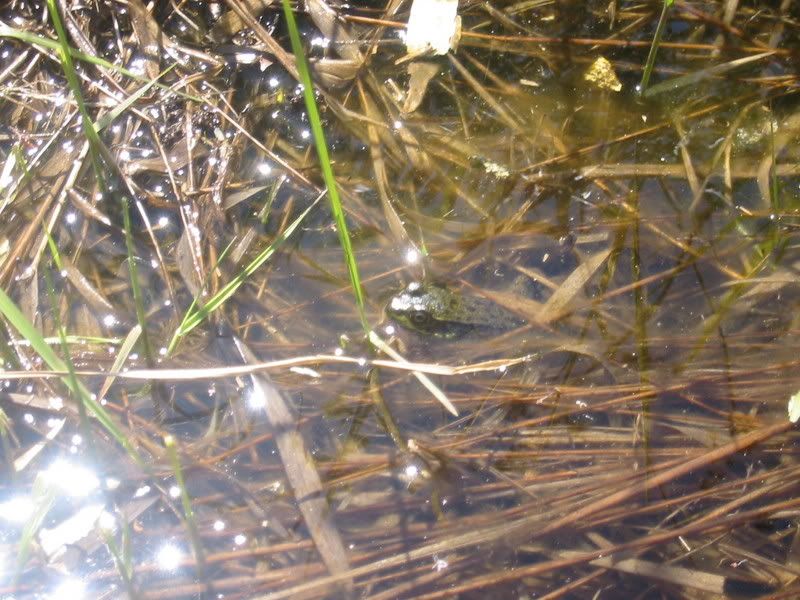 The last snake of the day, another smooth green.



Hope you like.

Tim ~