Karene
View Profile




Upgraded Debra's Tank
Hi ya'll!

It's been a while since I posted so I decided to show off Miss Debra's new tank setup. Seeing as I had a spare 20L tank and hood just lying around, it was time to move her up from her little 10 gallon. After a prolonged bleaching, baking, then Provent-A-Mite spree, I finally got it set up the way I want it.

It's sporting two florescent UVB fixtures. The 10.0 from the babies' old setup and her 5.0 from her 10gal, plus an incandescent black heat bulb. In the 20L, she's getting a temperature gradient of 75°F by her cave to 96°F on her basking spot(all measured with an infrared heat gun). The humidity is still a bit high from the freshly de-bricked EcoEarth, but it's dissipating quite a bit now that it's been setup for a few days. Also, under Debra's favorite bedtime spot/throne(the dragon ruins), there is a heat pad to keep her warm.



As you can see, it ended up looking a bit tropical looking. I chose the rocky background since she's from Southern Illinois and I wanted it to resemble the cliffs and rock work of the area. Seeing as it's a warmer planting zone than up here in No.Ill , I suppose that it's okay. Besides, there is a fossil-laden rock hidden in the back of the tank straight from Carbondale. So that makes it more like home, yes?



When introduced into the tank, she made a beeline for her throne. It was in her 10gal and where she'd spend about 90% of her time. If a lizard could have a comfort item, her's would be this decoration.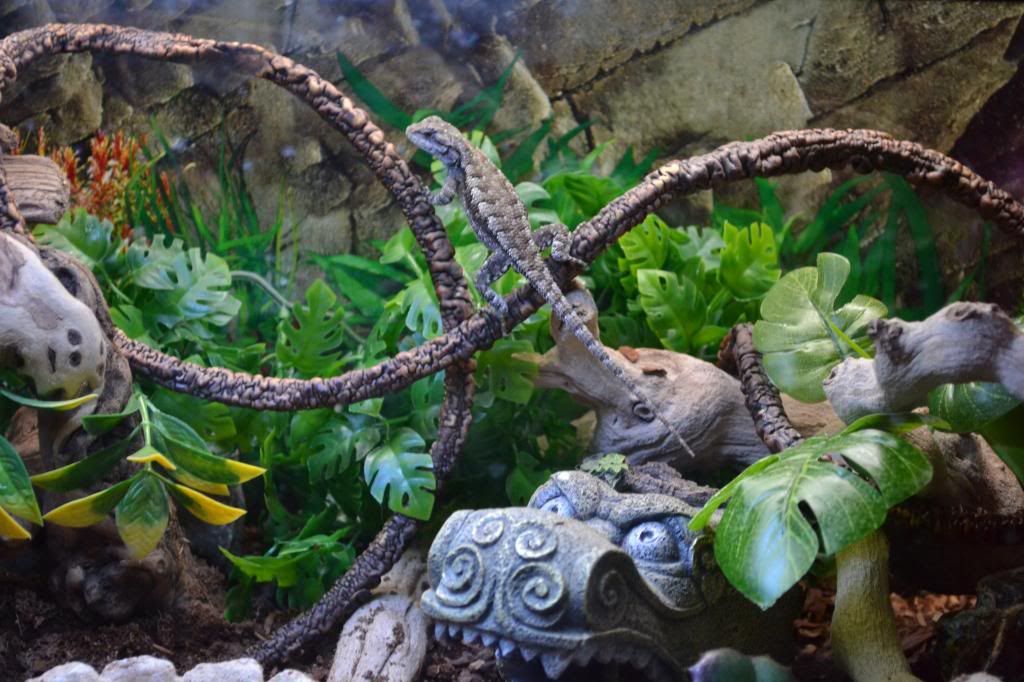 I honestly thought the vine was going to a pointless decoration because it's so thin, and I was tempted to toss it out. But as it turns out, Debra enjoys using it as a hunting perch. There are so many nooks and crannies for crix to hide, that she needs to actually [i]hunt[/i] rather than just gobble up her dinner like she did in her old tank setup. Honestly, I think this is pretty awesome. It'll hopefully enrich her life and create a more exciting life for her in captivity.



I'm surprised by how well she took to her setup.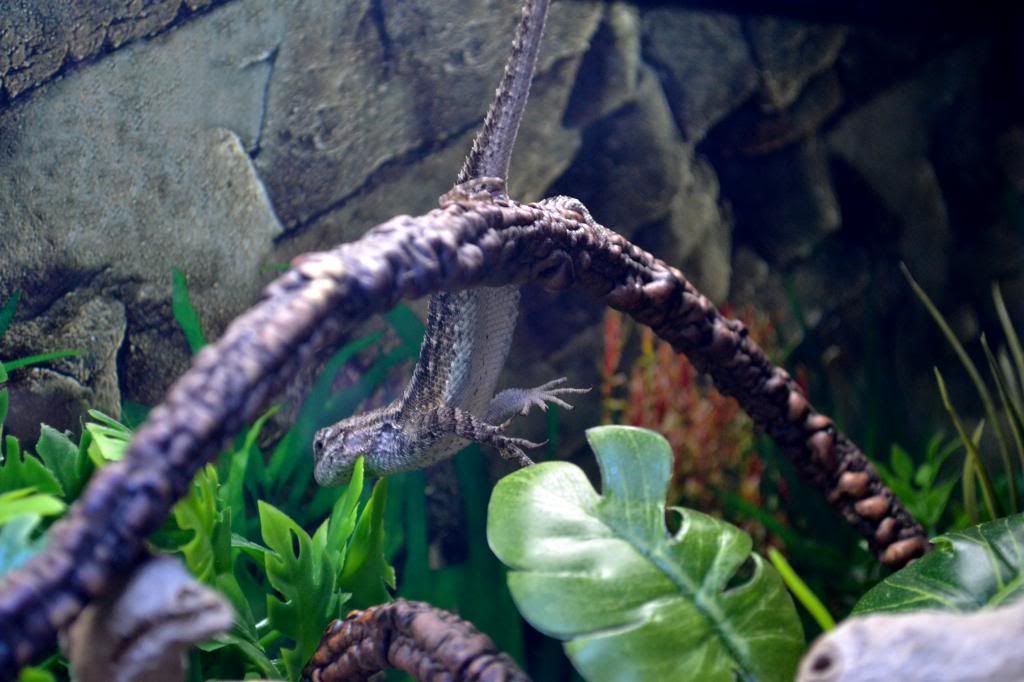 Debra's new hunting technique... Not sure how effective it is. I noticed the slightest of weight drops since she was put in the tank initially, but I think it's due to her less sedentary lifestyle. I watch from a distance to see her eat the crix. Her weight sprung back pretty quickly once I started feeding 3 sm/med crix, 2x a day. Now she constantly moves around the tank and is never in the same spot twice, always peering around nooks for her bugs. I use a similar foraging feeding regime for my parrots so they're not bored, fat, and lazy.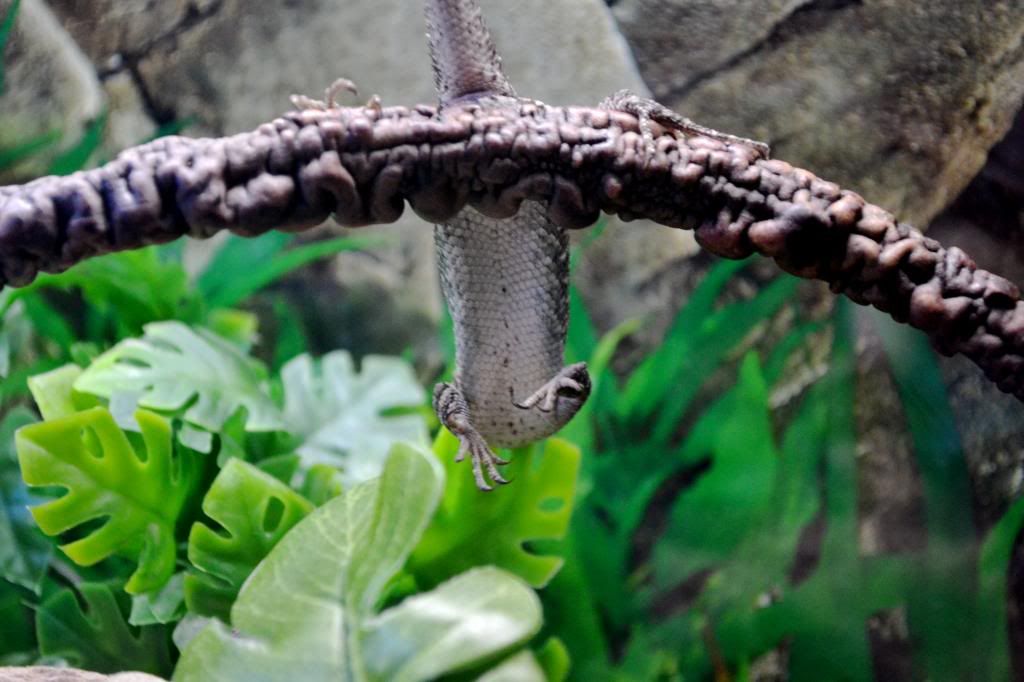 Spaz.